Kate Simonds
Attorney at Law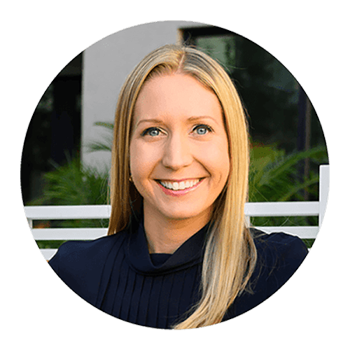 Kate Simonds| Family Law Partner
Kate exclusively practices family law in Arizona. She and her husband, Chris, opened Simonds Law Group, PLLC in March 2021. Kate grew up in Racine, Wisconsin. She met Chris in grade school. They began dating in college and were married after graduating from law school.
Kate graduated Summa Cum Laude from Lake Erie College, in Ohio, in 2007. She followed her childhood passion for training and riding horses and received an Equine Science Degree. She showed in dressage and was a riding instructor for over a decade. During her senior year of undergraduate studies, she worked as a lead teaching assistant for the Director of Forensic Psychology. In that capacity, she advocated for the abolishment of the death penalty and took multiple trips to death row in Ohio.
When you need a reliable person on your side during life's most challenging moments, you can put your trust in me.
She earned her law degree from Michigan State University in 2010. During her second year, she studied international and comparative law in Australia and New Zealand. She was also the President of the Animal Law Society.
Kate Simonds| Law Practices
After passing the bar exam, she returned to Wisconsin and practiced with a boutique family law firm. Kate developed a comprehensive litigation practice and was counsel in the landmark case that established the standard for grandparent's rights in the state. Kate remains proud she served as a judge appointed Guardian ad Litem, representing the best interests of children and adults in probate, family, and juvenile courts. Kate taught trial strategy and Intro to Law at Carthage College, along with sitting as an associate mock trial coach and traveling to the tri-state region for competitions with the students. She also taught comparative law and was an international professor in New Zealand during the college's study abroad program.
Kate Simonds| Family Law Practice in Arizona
Kate relocated to Arizona in 2017 and has practiced family law in Maricopa, Gila, Pima, and Yavapai counties. She has extensive litigation experience including successful bench and jury trial experience. With experience and reflection, Kate represents clients with compassion and gives them a realistic approach to family law solutions.
In her free time Kate enjoys traveling, all things outdoors, SCUBA diving, boating, and training their German Shepherd dog. She advocates for a plant-based diet.